While Nicolai Hojgaard was undoubtedly the star of the show at last week's DP World Tour Championship in Dubai, with the impressive Dane securing the €2.3m season-ending championship in fine fashion with a closing 64, the other eye-catching feature of the week was the quality of the Jumeirah Golf Estates' Earth Course, which provided a suitably pristine stage for Europe's top golfers to sign off the year in style.
The Earth Course underewent a major course renovation ahead of its hosting of this year's tournament which served to enhance both its playing experience and its sustainability credentials. With multiple course changes designed to improve the aesthetic and playing experience, one of the notable upgrades was the complete replacement of sand in all 100 bunkers on the Earth Course.
In a commitment to environmental responsibility, the additional sand is both new and recycled, with a particularly vibrant white appearance that complements the desert backdrop. On the 10th hole, the bunkers benefitted from a more comprehensive refurbishment to ensure optimal playing conditions and a strategic challenge.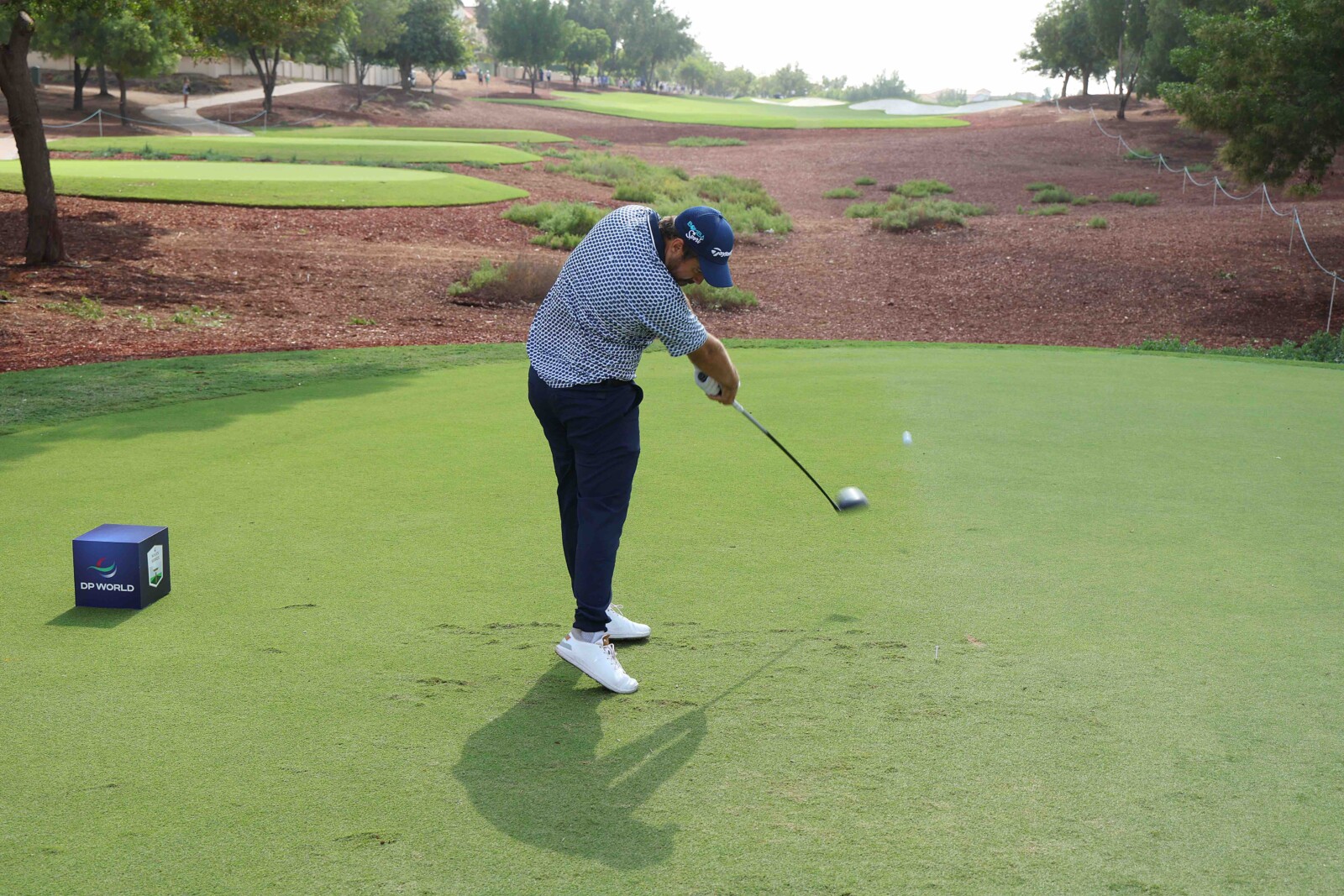 The main playing areas on the course are flanked by wood chips that add a contrast to the green course and sandy desert. To recreate the bright red aesthetic that has become synonymous with the Earth Course, the maintenance team replaced all wood chips surrounding each hole. The red-coloured wood chips provide a vivid colour contrast and are all produced on-site.
Stephen Hubner, Club Manager at Jumeirah Golf Estates, commented: "The Earth Course is recognised around the world as being home to the DP World Tour Championship and conclusion of the Race to Dubai. One of the course's most redeeming features is the wonderful colour contrast that we can achieve with the bright white sand and the deep red-coloured wood chips which line the side of each hole – providing the earthy look."
Stuart Horwood, the club's superintendent, added: "It is a huge undertaking for us to totally remove and replace the wood chip around the course and the sand in each bunker, but something that we feel is crucial in order to maintain the famed aesthetic that the Earth Course has earned. It was also important that we completed this task in the most sustainable way possible, so we used recycled sand and produced our wood chips on-site. The team have done a great job of enhancing the course for what is always a key date in our calendar."