The Tech Golf League, the indoor hi-tech team golf series set up by a company involving Tiger Woods and Rory McIlroy, has announced that is to postpone its launch until 2025.
A statement issued by TMRW Sports, the company behind TFL, said: "Following discussions with key partners, including players, our six team ownership groups, PGA TOUR leadership and our commercial partners, SoFi, ESPN and Palm Beach State College, the decision has been made to postpone the start of the TGL season until early 2025."This decision came after reviewing short-term solutions, potential construction timelines, player schedules, and the primetime sports television calendar. Despite this new timeline for the venue, we remain excited about the future of TGL and will continue to build excitement between now and the start of the season with our players, fans and teams. We have begun to update plans and timelines and are confident that the extension will only improve our delivery."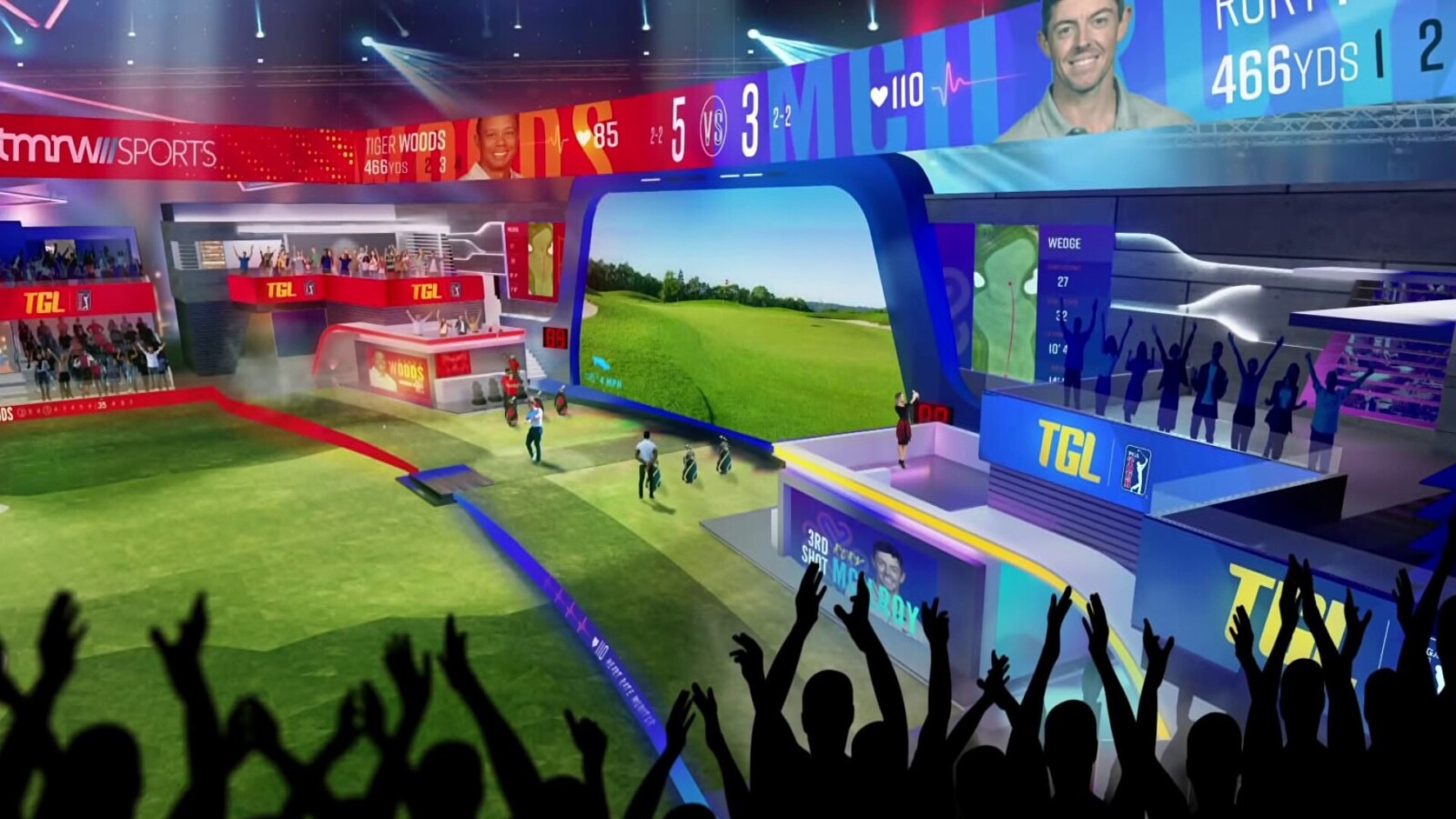 Tiger Woods, who was due to play in the series, and was one of the key drives to the whole project, said: "I've been a believer in TGL, and as the momentum has built this past year, I'm even more excited about what this can become for fans of the game all around the world. Although the events of last week will force us to make adjustments to our timelines, I'm fully confident that this concept will be brought to life by our great committed players."
TMRW Sports co-founder Rory McIlroy added: "The postponement brings mixed feelings of disappointment and excitement. Above all, we are happy that no one was injured. We are looking forward to the launch of TGL. Given the circumstances, while the delay is disappointing, the postponement will allow us to regroup, refocus and return stronger."
In addition to Woods and McIlroy, 22 other leading players had committed to the TGL – which was to air on TV on Monday nights in front of a live audience of 16,000 fans – including Justin Thomas, Tommy Fleetwood, Patrick Cantlay, Collin Morikawa, Xander Schauffele, Rickie Fowler, Matt Fitzpatrick, Justin Rose, Max Homa and Shane Lowry.
The six teams – which have a host of celebrity investors including Justin Timberlake, LeBron James and Lewis Hamilton – have all been purchased, with Serena and Venus Williams, Fenway Sports Group (owners of the Boston Red Sox and Liverpool FC), Arthur Blank (Atlanta Falcons owner) and Stephen Curry all involved as owners.