With its stunning 18-hole golf course, top class practice facilities, huge retail outlet, and superb hospitality, Silvermere Golf & Leisure in Surrey is the perfect all-round family golfing venue at any time of the year
Occupying a leafy spot half-way between Cobham and Byfleet, Silvermere has been part of the golfing landscape in this corner of the country for nearly half a century. Offering a superb 18-hole course set among mature woodland and parkland, Silvermere is one of the best-maintained and most challenging public courses in the country. In addition to the quality of the layout, the superb practice facilities, the renowned Golf Store, and the wonderful hospitality on offer at the Inn on the Lake, it is the personal service and attention to detail that makes Silvermere such an attractive destination for golfers of all skill levels, from beginners to tour professionals.
If it's been a while since you've played here, you'll be surprised at how much the challenging 6,406-yard layout has matured since Neil Coles and Brian Hugget first designed it over 45 years ago. The trees that were little more than a nuisance back then are now extremely mature and make for a solid, yet fair, test of all aspects of your game. High handicappers often find the first six holes quite tough, as distance and accuracy off the tee are crucial, and although the fairways are quite generous, the rough and the rhododendrons are not quite so forgiving.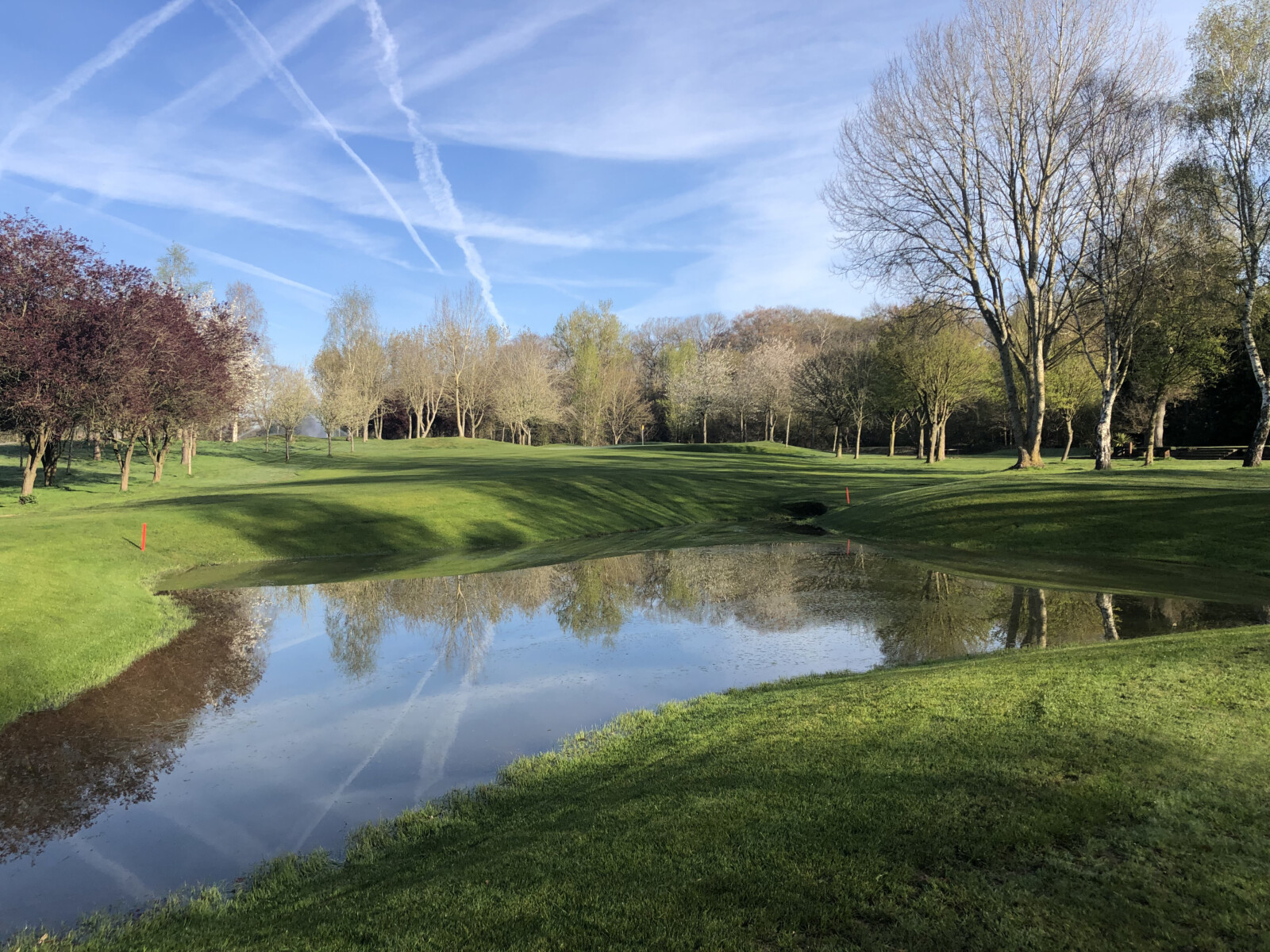 The first tee, a nervous place for even the most seasoned golfers, has been raised in recent years to give players a better view of this tricky opening par five,. As you cross the road, the holes open out a bit, but still require a good long game to score well here, especially on the par fours, such as the 8th and the 10th, both of which are over 440 yards off the back tees. The two finishing holes are legendary. Both feature water, and have the potential to make or break a round. The par-three 17th, which, at 175 yards off the whites, looks further than it is, while the notorious 18th requires little more than a mid-to-long iron for placement, but it's your approach shot that has to carry the water to the island green. Once the lake has been safely negotiated, you can breathe a sigh of relief and hope to two-putt for a well-deserved drink and a bite to eat at the Inn on the Lake.
The greenkeeping team have, as ever, been busy out on the course over the winter, and are currently part-way through a major bunker renovation programme that will see every single sand trap redesigned. There has also been plenty of work to improve the drainage, while water has also been added in the shape of a new pond on the par-five 14th hole, which significantly ramps up the risk and reward on the approach. The greens on the 6th and 11th hole have also been remodelled to create a wider of choice of pin positions, while the 18th tee has also been rebuilt to further enhance the quality of this memorable course.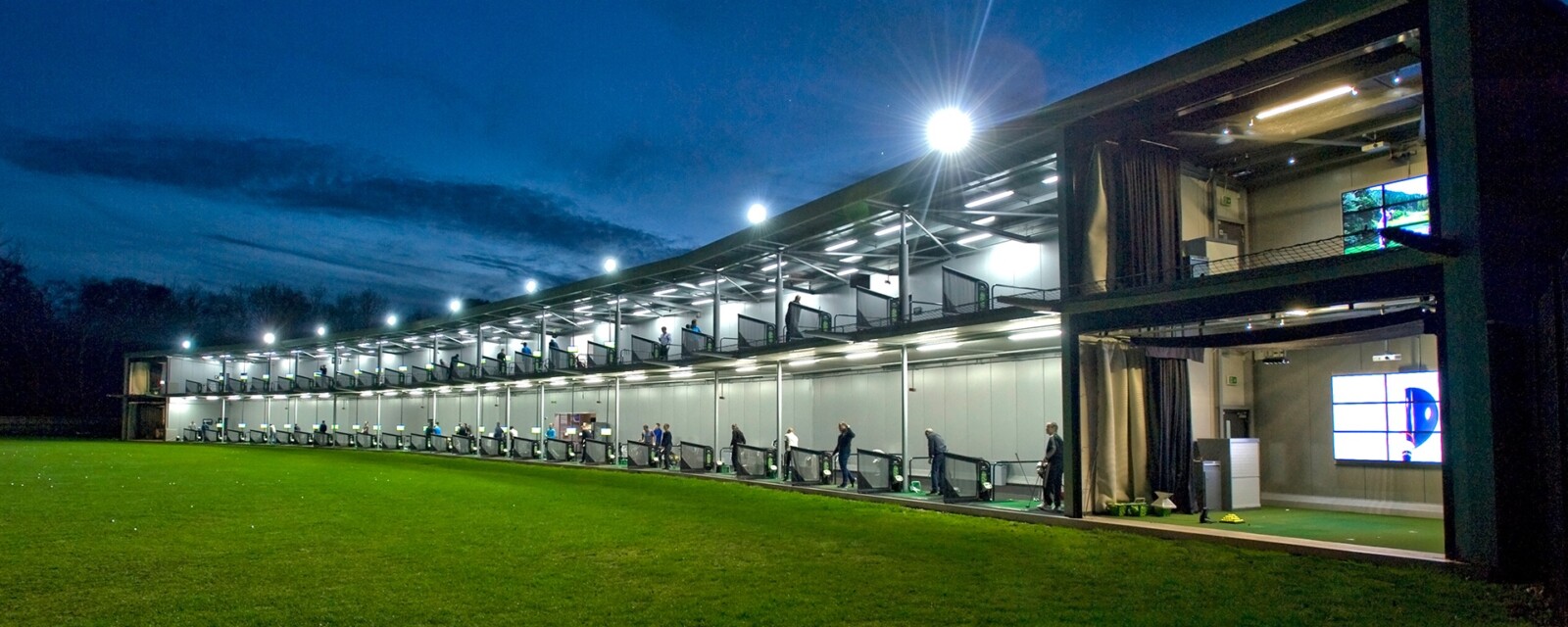 As well as its golf course, Silvermere also attracts plenty of golfers for the quality of its practice and coaching facilities, which have been the subject of continued investment in recent years. The superb two-tier, 52-bay driving range is one of the best in the country, with the well-kept outfield providing plenty of targets to aim at for focused practice. 
The range offers Power Tees in the ground floor bays and Srixon two-piece balls, is floodlit, and is open early every day and up until 9.45pm at night, making it ideal for practice before or after work. Technology has long been forefront of the Silvermere range experience, with 48 bays fitted with the latest Toptracer system, which tracks the ball in flight for real-time feedback. The technology sees a digital screen located inside each of the bays enabling golfers to see the flight of every ball they hit and receive instant feedback on distance and trajectory. A free downloadable app also lets users store their data on a smartphone for later analysis. The Toptracer system offers a variety of game formats, where golfers can challenge each other to hit targets which reward shots hit closer to the flag at different distances. Golfers can also now purchase golf balls via The Golf More app, which enables users to top-up and dispense balls all via their mobiles, eliminating the need for printed tokens.
Range users have further reason to extend their practice time following the recent opening of new café on the range, where golfers can stock up on snacks and drinks while playing Toptracer games or working on their swing. For regular visitors, The Golf More app offers up to 30% extra credit on range balls top-ups.
Besides being a place to practice, Silvermere also provides the opportunity to enjoy first-class teaching, with the facility's team of 20-plus PGA-trained professionals on hand to offer a range of lesson packages either in groups or one-on-one. There is a new Full Swing Lounge which combines infrared light waves and high-speed cameras to offer an immersive experience.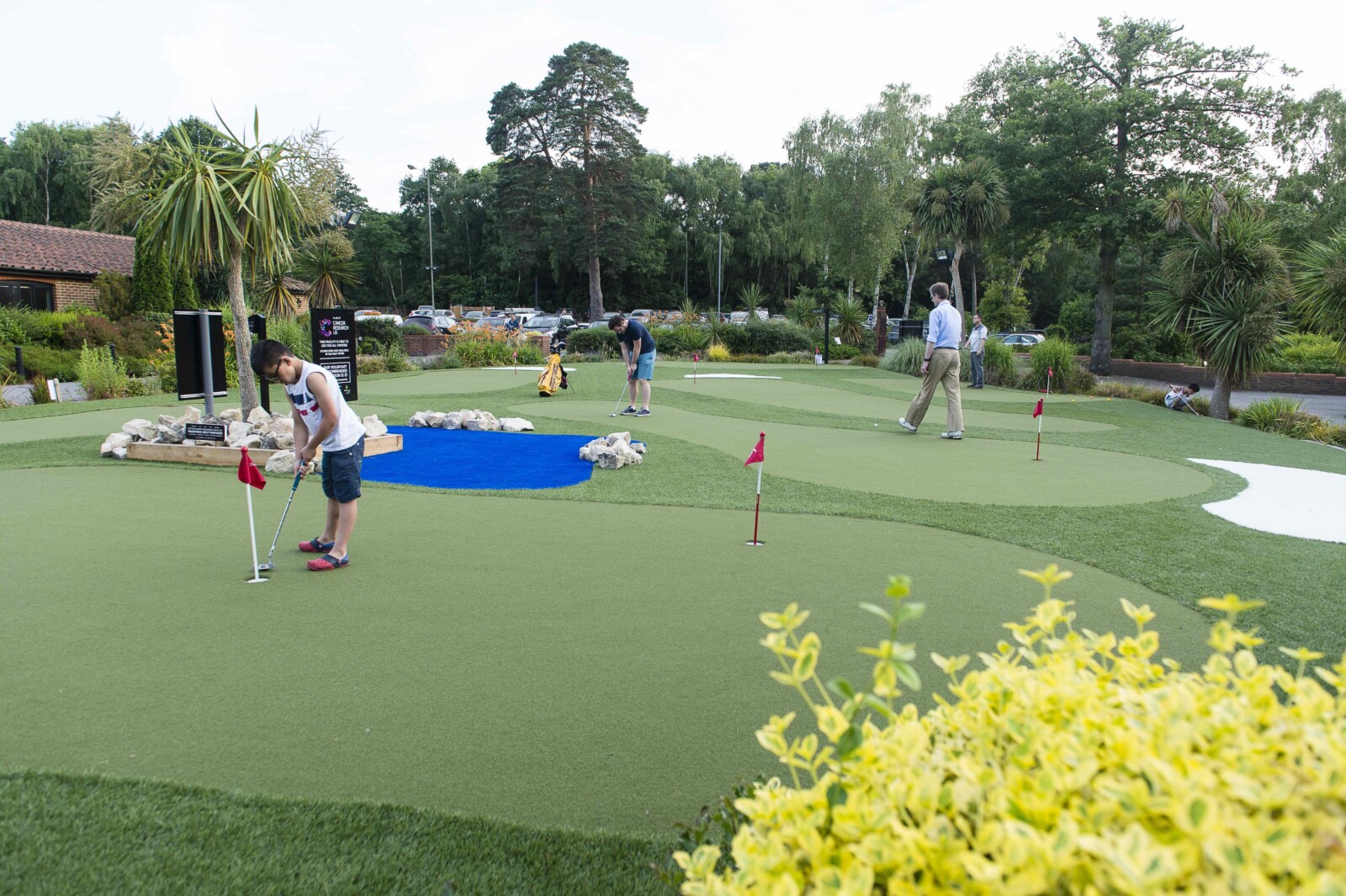 Golfers of all ages looking to hone their putting skills – and have a bit of fun – can head over to the club's free-to-use nine-hole astroturf putting course that is laid out in front of the clubhouse.  For users of the putting green, the club are currently raising funds for the Royal Marsden Cancer Charity, so a voluntary contribution can be made via the donation posts. There is also an enlarged grass practice putting green next to the first tee.
If you're after some new clubs, or looking to splash out on a fresh golfing outfit for the new season, there's no better place to shop than the legendary Silvermere Golf Store – an 8,500 square foot retail space which stocks all the major equipment brands, including TaylorMade – which is hosting a special Tour truck fitting event here from April 5-8 – Ping, Callaway, Cobra and Mizuno, as well as some of the more to hard to find ones, such as Evnroll putters and XXIO. The clothing rails are filled with all the latest apparel collections. Alongside established brands such as Under Armour, Galvin Green, Adidas and J.Lindeberg, more recent additions to the store include apparel collections from brands such as G/Fore, Travis Mathew, Original Penguin and Forelson, while Planet FootJoy stocks the largest range of shoes in Europe from golf's leading footwear company. The store is currently undergoing a refit ahead of the new season, making it even easier and more enjoyable shopping experience.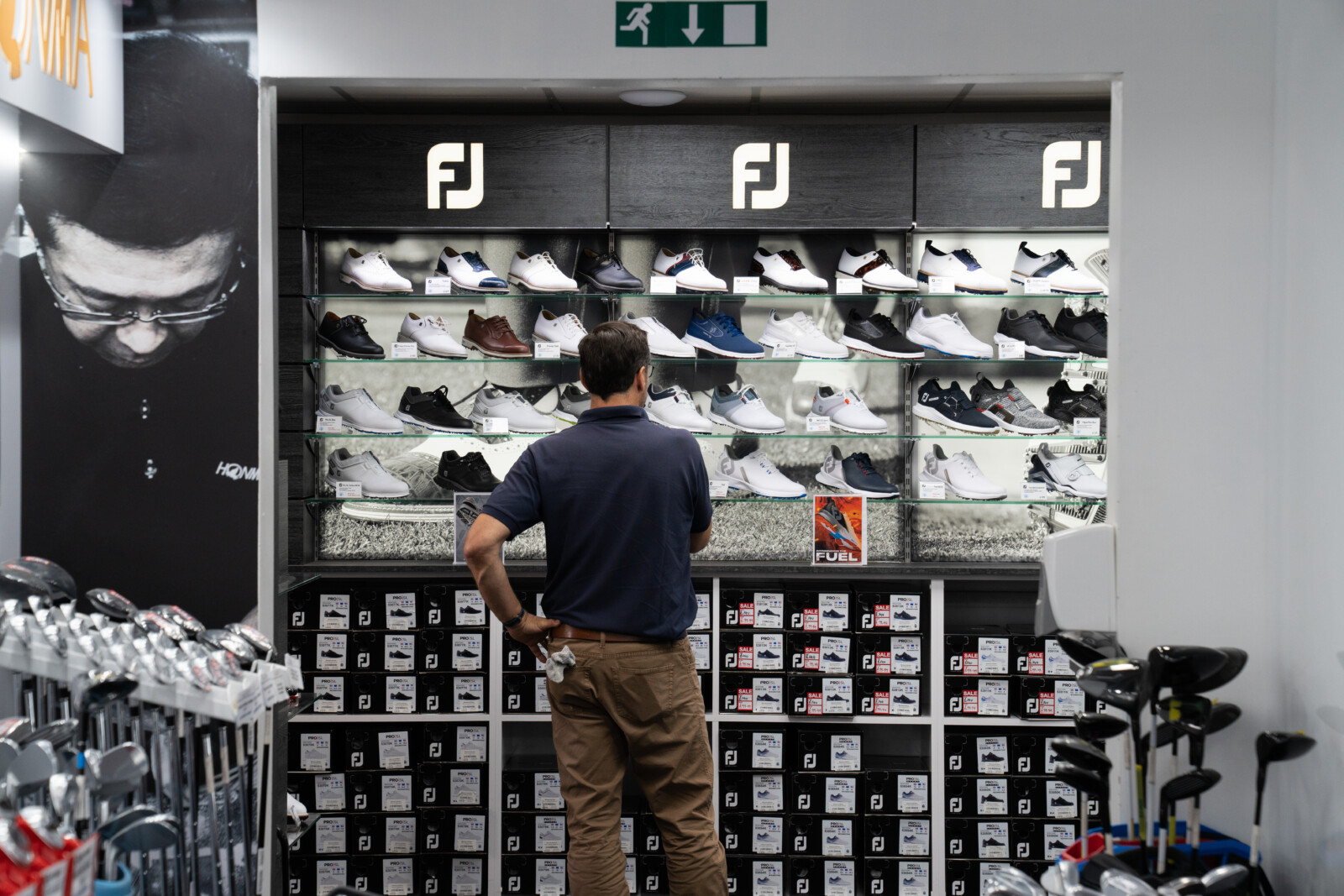 For a well-deserved drink and a bite to eat, visitors can head over to the Inn on the Lake, Silvermere's bar and restaurant, where its variety of private function rooms – including the ground floor Waterside Suite – provides the perfect setting to relax, unwind and celebrate, whether it be with golfing partners, family or business colleagues. And with a number of meeting rooms and conference facilities, it also makes an ideal venue for a business meeting or company away day.
If you want to make Silvermere your home – in a golfing sense – although there are 60-odd retirement flats close to the 17th green – the current range of membership packages remains extremely popular. Seven-day membership, which offers unlimited golf, are currently sold out due to overwhelming demand, but there are a limited number of Monday to Friday memberships available at £1,119, while a pay-and-play membership, which costs £269, provides an official handicap and offers access to competitions, advanced bookings, and reduced green fee rates,
Winter green fees are a very reasonable £29 during the week and £38 at weekends, while Silvermere is also the perfect location for groups and societies, with summer packages (April-September) designed to cater for all sizes of golf days starting from just £46 per person.
With spring finally upon us, and the longer, warmer days of summer just around the corner, there really has never been a better time to pay a visit to Silvermere.

For tee bookings and membership enquiries, call 01932 584314 or for online bookings and further details on the latest offers, society packages and other news, visit www.silvermere-golf.co.uk.