Following the collaboration of England Golf and partners across Great Britain and Ireland to pioneer a Community Golf Instructor programme, members of the public can now register their interest for training courses to become instructors from 2024.
Working in partnership with The Golf Foundation, the endorsement of The PGA, and the full backing and financial support of The R&A, the Home Nations have piloted training at the following venues – Beeston Fields, Nottinghamshire, Celtic Manor (Wales), Carlton House (Ireland) and Emirates Arena (Scotland).Once trained, instructors will be able to lead beginner and introductory activity independently, working in a paid or voluntary capacity, without it affecting their 'amateur status' as a golfer.

After the success of the first stages of piloting, the programme is into its final stage of testing with in-person sessions, live webinars and eLearning through October to December. And members of the public can now register their interest for training courses, which will be available to book from 2024, by clicking here.

England Golf Volunteer & Workforce Manager, Matt Bloor, said: "The piloting took place in different environments, including indoors at the Emirates Arena. It has allowed us to test and evaluate content, enabling us to make improvements which will help create confident and capable instructors. By inviting a range of stakeholders, we have developed relationships with organisations outside of golf, who will help to diversify the golfing workforce."

This new programme is designed to complement the great work of PGA members, by increasing access to beginner and introductory golf activity and encouraging new players to go for a lesson, all with the aim of helping more people recognise the benefits of playing golf and becoming a golfer.

The training course will be a mix of online and face-to-face learning, focusing on developing Community Golf Instructors who take a person-centred approach and can create a relaxed, sociable environment for golf activity.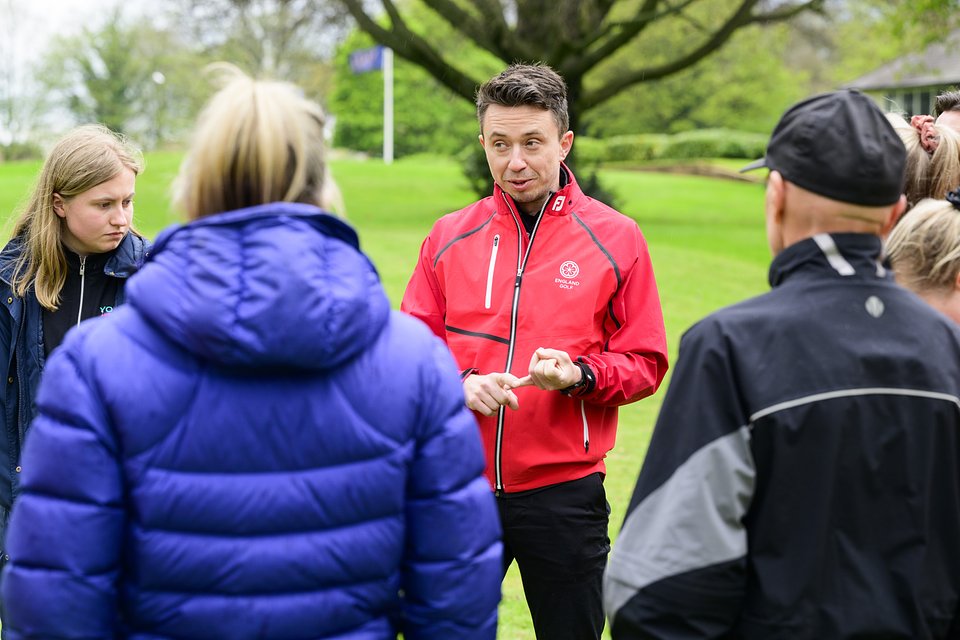 England Golf Chief Executive Officer Jeremy Tomlinson said: "We want to inspire and educate people, especially children, to recognise the benefits that golf provides. The Community Golf Instructor programme is a crucial new initiative that we believe, through the delivery of fun and engaging activity, will enable us to grow the game and bring people from all walks of life into golf.
"Instructors don't need to be fantastic golfers, the programme is aimed at people with a passion for the sport and who want to inspire people to get into the game. After all, golf is a game for everyone, and by driving a more diverse and inclusive workforce, we hope to make the game more appealable to new audiences of all ages and backgrounds."
Phil Anderton, Chief Development Officer at The R&A, said: "We look forward to people registering their interest to become Community Golf Instructors for the training programme. This initiative will develop a larger workforce in Great Britain and Ireland that is able to work in local communities and encourage more people of all backgrounds to get into our sport, building on the excellent work PGA members perform. Golf has enjoyed a surge in participation in recent years and we must keep working hard to continue the momentum so people of all ages and backgrounds from across different areas of society can come into the sport in an accessible way."