Boasting a classic James Braid-designed parkland course and a stunning clubhouse, Bush Hill Park Golf Club has been enjoying a new lease of life in recent years, with the 128-year-old north London venue buoyed by a new generation of golfers that have been attracted to the club by a continuous period of investment in the facilities and a new emphasis on inclusivity, first-class hospitality and a family-friendly ethos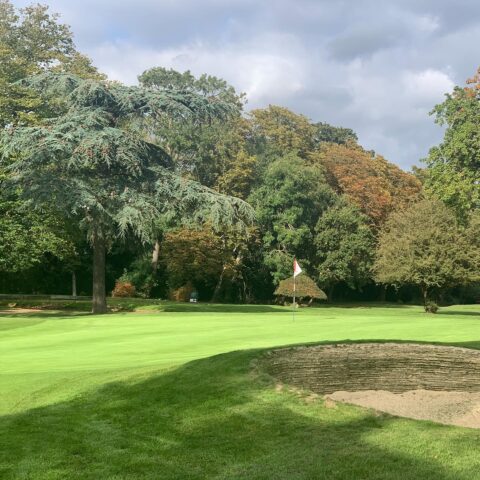 Like many golf clubs in the UK, Bush Hill Park enjoyed a significant uptick to its membership ranks during the pandemic, with the leafy North London club, which is located near Enfield, less than four miles from junction 25 of the M25, being fairly inundated with enquiries from men and women of all ages looking to find somewhere to play during those strange times when golf was just about the only activity allowed besides dog walking. 
Fortunately for many of those enquirers, Bush Hill Park had the capacity to cope with some extra members, as the historic club, which was founded in 1895, had, also like many other golf facilities in the UK, experienced a dip in membership over the last decade or so. While the pandemic brought pain and suffering to many people, one of the few positive by-products was a renewed appreciation of the great outdoors, and in golf in particular, largely due it being sport that, although extremely sociable in normal times, is also easy to do while remaining socially distanced. With visitor play suspended during the early months of Covid back in 2020, the only way you could get a game at Bush Hill was to join. 
Fast forward three years, and the club's membership has swelled to a new high of 650, and a waiting list has been introduced for the first time in over 30 years. Seven-day membership is full, while a new six-day membership, which allows play on every day except Saturday, and the five-day membership, are also close to capacity. 
It all points to a very rosy picture for a club that not that long ago was on its proverbial uppers, with income from golf activities barely enabling the club to break even, let alone invest for the future. Now, with the bank balance back firmly in the black, and those who have joined in the last few years appearing to be in it for the long haul, the club has been able to carry out some long-awaited renovations to both the course and the clubhouse, bringing it firmly into the 21st century and beyond.
Stewart Judd, the club's general manager, who has been in role since 2017, is justifiably proud that Bush Hill Park has become one of the most progressive golf clubs around, and he, and his fellow board members, are determined that the club's future fortunes are permanently turned around based on the quality of the facilities and the member experience, rather than being a flash in the pan caused by a global health disaster. 
"Golf clubs can get a bit caught up with tradition and tradition is often a reason not to change, whereas we try to celebrate our heritage, but keep looking forward," he says of the club which celebrated its 125th anniversary in 2020. "We are all about championing inclusivity and welcoming everyone, be they are single figure competitors, new golfers, groups of friends, or social members who simply want to enjoy our new hospitality facilities."
The club's progressive attitudes have captured the attention of several major awards in recent years, with England Golf dishing out Bush Hill Park with 'Golf Club of the Year' in 2021, while the venue also picked up the highly coveted Club Awards' Club of the Year title in 2020 and again in 2022. The judging panels were clearly impressed by what has been going on at the club in the last few years, most notably in the area of women's golf development, with Nicola Bennett, the club's Senior PGA Professional, and a Golf Foundation Ambassador, helping to set up a pathway to golf that has seen over 70 women golfers come through the sessions, leading to over 20 taking up full membership. 
"We're trying to achieve more of a balanced membership profile," says Stewart. "Within the Women in Golf Charter we've set ourselves a target of another 50 female members between now and 2025. We'll continue to drive that and we want to continue to improve things in the clubhouse. We refurbished our bar the year in 2019, and made it much more contemporary and modern looking. We want to try and keep that rollout going in the clubhouse – with potential to improve changing rooms and our restaurant area, which is currently being renovated. 
"It's just carrying on improving things in the clubhouse and developing the golf course. We want to keep improving our practice facilities too. We've put the new bays in and practice green and chipping area, but we've got a space where we can put in some more holes and the aim is to have an academy course."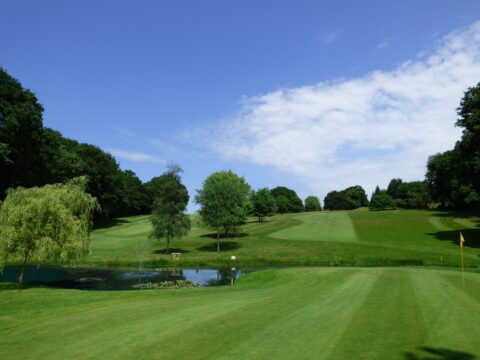 The 18-hole course, which is neatly contained in just under 100 acres of parkland, is not long by modern standards, measuring 5,776 yards from the competition tees, but its par of 70, and a sextet of tricky par threes and four lengthy par fives, ensures that players must bring their 'A game' to score well here. Some of the fairways are narrow, tree-lined affairs, although it broadens out in places to enable big hitters to open their shoulders on the par fives, three of which are well over 500 yards long. The closing stretch of holes from 13-18 is especially memorable, with water coming into play on the par-four 17th. All in all, it's an entertaining mix that will provide a challenge to all elements of your game in delightfully peaceful surroundings.
The installation of a state-of-the-art irrigation system back in 2018 has proved a life saver as far as the course is concerned during a series of hot summers, most notably in 2022, when many courses burnt to a crisp, and it's more than paid its way in ensuring that quality playing conditions are maintained throughout the season. 
Once entering the club's gates, the first-time visitor can't fail to be impressed by the sweeping driveway that leads through beautiful grounds to the majestic clubhouse, the Old Park Mansion, a listed building that has been home to its members since 1922. The clubhouse provides an impressive venue for all occasions, with function rooms of various sizes, three bars, a restaurant and spacious changing rooms. There is a large patio at the front of the building, overlooking the 18th green, and a veranda at the rear overlooking the first tee, both of which provide great places to sit outside with a drink in the sunshine, and make the club the perfect place to spend time whether or not you're playing golf.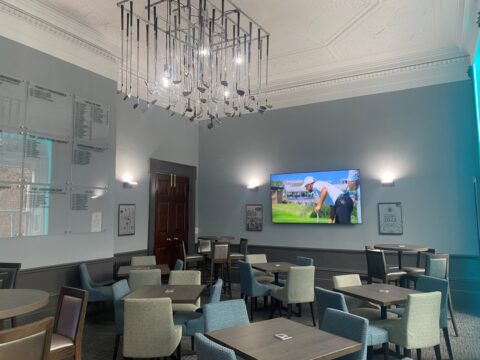 Although the club upholds the traditions of a private members' club, it also welcomes visitors and societies to enjoy its facilities, with pre-bookable tee times available during the week and at weekends, while society packages are also available. The dress code is very relaxed, with a sports bar where golfers can come in off the course as they are, while jeans are allowed throughout the clubhouse.
The club offers a wide range of membership options, with the full categories offered with discounts for families and age-related concessions for members aged between 18 and 30. A credit-based Lifestyle membership, offering seven-day access to the course and full member benefits, can be used to book tee times and play in all club competitions, and is a good option for those wanting to give the club a try before committing to full membership, as well as those who might only play once a month or so. The club also has a very active junior section and offers a structured junior coaching programme of group and individual lessons.
All told, Bush Hill Park has all the right ingredients in place to create a very special golf club and a very happy membership, and looks set to do so for many years to come.
To discuss membership opportunities, please call 020 3146 9892 or visit www.bhpgc.com.