The British Open Speedgolf Championships is set to return in 2021 with a 36-hole championship due to be held at The Springs Resort & Golf Club in Oxfordshire from September 19-20.
The fast-growing sport, which combines the number of shots with the time it takes to complete the round for a final score, will see competitors pick up the pace round the venue's  course as the contenders battle it out for the titles over two rounds.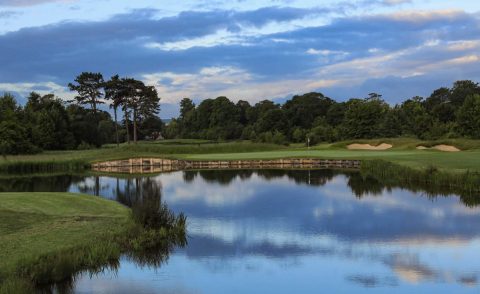 Champions will be crowned in the elite, amateur and women's categories. The last tournament was held at Foxhills in 2019 – no event last year due to Covid – when New Zealand's Jamie Reid took the title. He shot 81 in 40 minutes and 57 seconds for a Speedgolf Score of 121.57. Chris Benians (GB) and Mikko Rantanen (Finland) both shot 74 to take second and third place respectively. Benians, defending his men's amateur title after claiming the honours at Piltdown in 2018, shot 80 in just 43 minutes and 41 seconds to win the amateur title, while ladies champion Liz McKinnon shot 76 in 50.41 minutes for a speedgolf score of 126.41.
Scorers in golf buggies will track the field, which set off at intervals as they complete their round on foot, jogging between holes and saving time by eliminating time consuming practice swings and other rituals associated with the regular game. Speedgolfers also carry fewer clubs – up to 7 – but often this means they have to be more creative with their shots. 
Ashley Pheasant, Head of Golf at The Springs, which is owned by Darwin Escapes, said: "We are very much about delivering venues that are modern and exciting and we believe Speedgolf does this too and is definitely blazing its own trail. It will be a thrill to watch the best in their field tackle our fantastic golf course in a very different way." 
Pam Painter, co-founder of British Speedgolf, added: "Speedgolf continues to evolve, but retains the camaraderie of a grass roots niche sport. We hope that the move to a 36-hole event this year will establish the championship as a must-play tournament whilst proving to others just what is possible if you pick up the pace." 
For details about how to compete at this year's championship, visit www.britishspeedgolf.co.uk.