Switzerland's Chiara Tamburlini secured a second victory on LETAS this season by winning the Rose Ladies Open at Brocket Hall.
The 24-year-old had a stunning final day carding nine birdies and two bogeys to finish on 12-under-par, two shots ahead of fellow friend and Swiss player Elena Moosmann. It was a Swiss showdown on the final day as both players became clear contenders for the lead after the front-nine.
Speaking about the round, Tamburlini said: "It feels amazing, it's quite overwhelming to be honest. It's starting to settle in. I'm quite speechless now."
 The recent University of Mississippi graduate had her first win on the LET Access Series three weeks ago at the PGA Championship Gothenburg where she also led from the front to clinch victory on twelve-under-par.
"My time at Gothenburg was a great setting stone for me, there was a lot of excitement with it. So, I have just tried to keep the momentum going and keep playing as good as I can and try to make it into that top six on LET Access. During the round today I knew Elena was going low and to be honest, I didn't quite realise that I was seven under until I realised in the scoring. There was pressure out there, but I didn't really feel it. I loved it.  The bounce back birdie on 11 was so important to me. That was a huge momentum shift there for me. It gave me a lot of energy as well to keep going and keep grinding.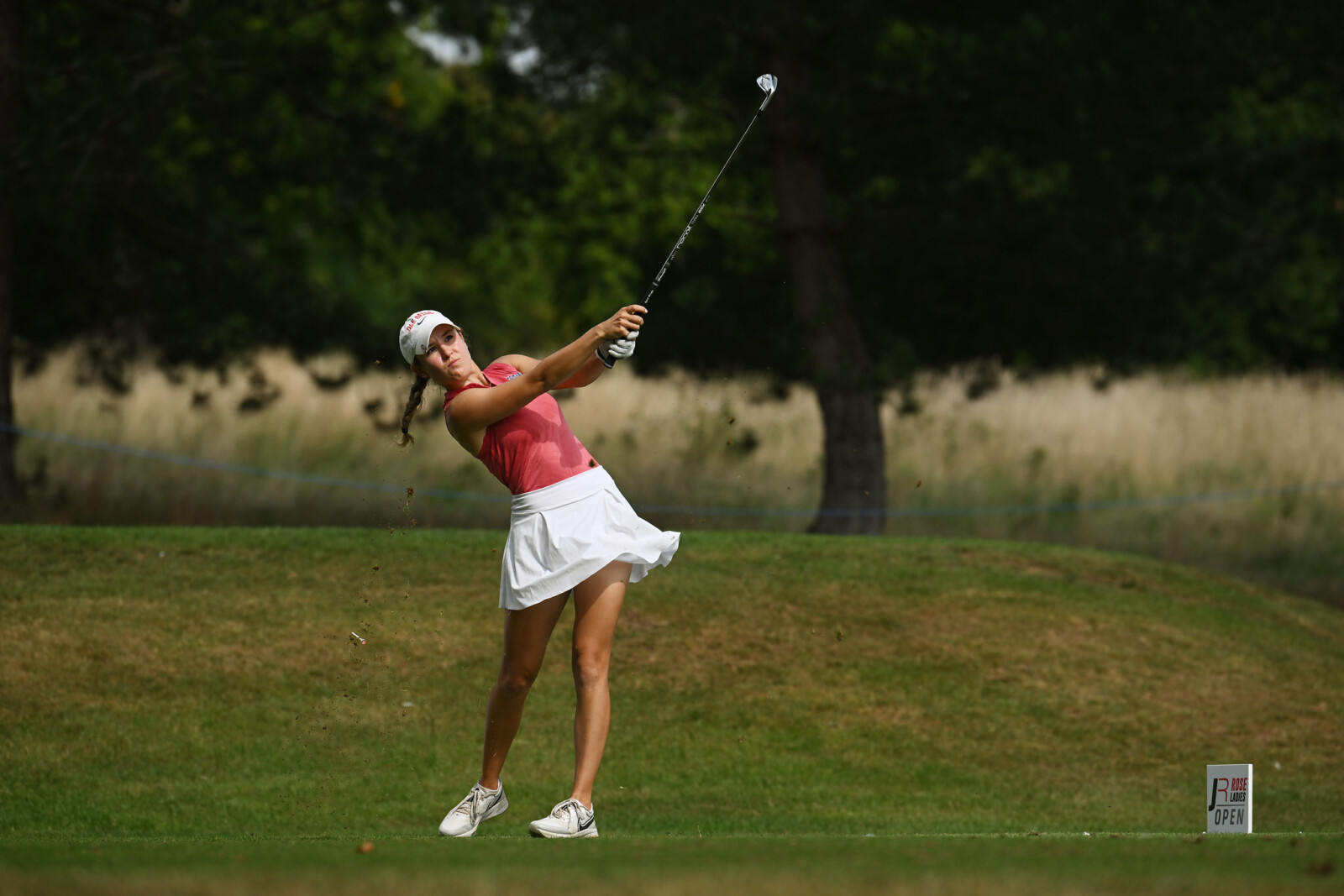 Moosmann matched Tamburlini's round of 65 with eight birdies and one bogey to finish in second place on 10-under-par. There was a tie for third place with English amateur Jessica Hall having a final strong round of 67 to finish alongside Scotland's Hazel Macgarvie on seven-under-par.
One shot behind, Australian Amy Walsh and Home favourite Georgina Blackman finished on six-under-par whilst Australian Kelsey Bennett and Spain's Clara Moyano Reigosa finished in tied seventh position.
This week has caused shifts in the LETAS Order of Merit with Dane Sofie Kibsgaard Nielsen retaining her top spot but with Switzerland's Elena Moosmann moving up to second on 1,400.67 points. Tamburlini now sits in third on 1,283.10 points whilst England's Emily Price and Gemma Clews round sit fourth and fifth respectively.