Golfers at London's Royal Mid-Surrey Golf Club have been getting a helping hand on the greens recently thanks to a CAPTO Putting Masterclass initiative led by PGA Elite Putting Coach and playing professional Jordan Baker.
On joining the Club a few months ago, Jordan introduced the pioneering CAPTO training and fitting system to give members real time insight into their putting stroke and enable him to provide personalised instruction based on data analysis. Whether it's on the green or on the putting mat, the CAPTO gives constructive data about your putting swing. Since then, his one-hour sessions using the revolutionary CAPTO GEN 2 sensor and video analysis have been booked out each week.
"We've had a tremendous response to the Masterclasses as we're able to analyse all the areas of putting crucial to lowering scores," said Jordan, who discovered the Tour-proven system last year. "We also look at set up, putting stroke and equipment, plus practice drills based on the analysis that's emailed to clients along with lesson notes.
"CAPTO has been a real game-changer and allowed me to offer something not many coaches offer – in-depth putting clinics using cutting-edge technology that provides incredibly detailed feedback on every movement so I can help to improve putting performance much faster," he added.
CAPTO technology was able to identify that Jordan's teaching pro colleague Sam Geddes tended to hit too much up on his putts. Jordan managed to fix his arc and within 10 minutes had Sam confidently making more putts.
"The CAPTO technology can determine where the putter is in 3D space, gathering data never captured before in golf and has been described as a game changer by many of the world's top coaches and players," said Francesca Ceccaroni, CEO of CAPTO Golf. "The waterproof sensors use Wi-Fi to connect to our innovative software, which gathers extensive putting stroke data that is presented on a clear display. It's also very portable allowing indoor or outdoor setup allowing golfers to take it out on the course for practice," she added.
GEN 2
The advanced GEN 2 model features state-of-the-art design and is built for coaches or players looking to enhance both knowledge and ability. Lightweight and incredibly easy-to-use, the GEN 2 provides instant feedback on over 40 key parameters through the live Biofeedback display monitor, even when device is not connected to the CAPTO app.
Incorporating extra-long life battery life (180 minutes) with fast charge and quick lock shaft coupling to ensure the senor fits on all putters, the GEN 2 is equipped with nine measurement sensors and five calibration sensors to provide highly accurate measurements.
Simple to set up, the GEN 2 is compatible with any IOS, Android or Windows device, plus coaches just one sensor and share putting data between clients through the CAPTO cloud database.
The GEN 2 also comes with a built-in Aim feature enabling players and coaches to see how well they are setting up to the ball. The CAPTO app will understand where player is aiming automatically, providing a live aim compass with LAB feedback as well as an audible sound for good and bad aims providing instant feedback to the player. Entire stroke metrics and all movements of the putter from every conceivable angle is also available. As well as understanding specific metrics, including putt and sweet spot planes, 3D Motion is used on the CAPTO app to allow the user to move around and view the putting stroke however they wish. Stunning visuals are created and precise measurements provide unparalleled feedback.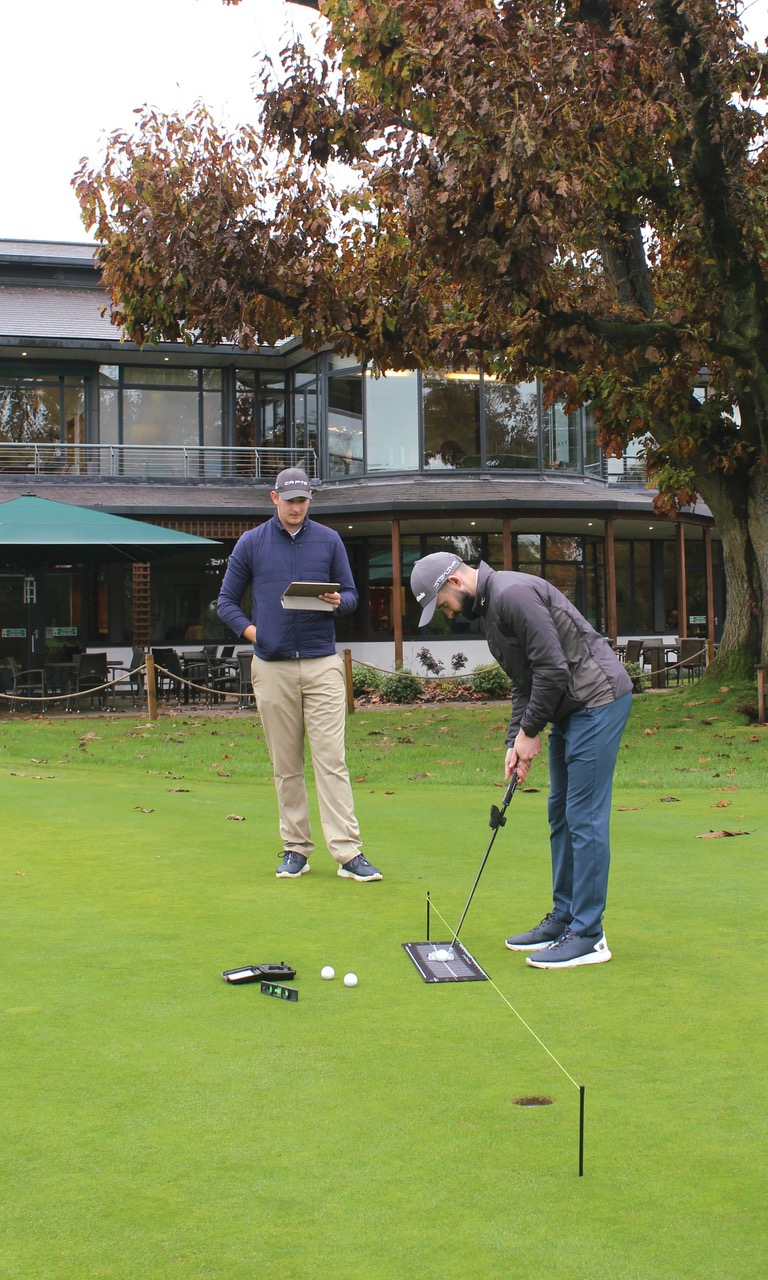 EZ
The CAPTO EZ sensor offers the most important putting parameters to take golfers putting to the next level. Water resistant and even lighter than the GEN 2, whilst still incorporating a live instant feedback display, the EZ sensor is designed for the golfer to help develop putting theory and stroke mechanics instantly.
Able to determine precise putter movement in 3D, the revolutionary CAPTO software gathers extensive live putting stroke data to present on a smartphone. Viewable on the small device screen or on the CAPTO app, the EZ collects instant data on 14 parameters, while a 'Score Game' is playable with golfer able to take park in challenges to aid improvement.
Trusted by more than 2,000 coaches worldwide to deliver accurate putting data and used by almost 200 of the world's best players, CAPTO has contributed to more than 25 global victories since its launch six years ago.
Available now, the CAPTO GEN 2 has an RPP of £2,047, while the CAPTO EZ has an RRP of £496.
For more information about CAPTO or to purchase one its game-changing products, visit www.captogolf.com.