By Nick Bayly, Golf News Editor
There probably hasn't been a better time to test out a pair of golf shoes that promise to keep your feet dry following the last few weeks of incessant rain that we have experienced in the UK.
With almost non-stop downpours and four named storms before we're even half-way through November, most golf course's water tables have long since reached saturation point and even finding a club that is open for play is proving something of a challenge in areas of the country where the soil is less than free draining. But the rubbish weather has at least given me the opportunity to put a pair Duca Del Cosma's new golf boots through their paces in conditions for which they were purposely designed.
BOOT-STYLE SHOE
Part of the brand's new Cool Season range – although cool hasn't really been the problem in the UK in recent weeks – I tested out the Fontana, a walking boot-style golf shoe that boasts a luxurious waterproof leather upper with above-the-ankle support and a cosy fleece lining. Duca del Cosma's boots come in a wide range of eye-catching styles in the women's range, while the options for men are slightly more conservative, with black, grey and brown and blue in various different designs. I opted for the navy-blue Fontana, which looks unfussy and is as stylish as you can hope a walking boot to be.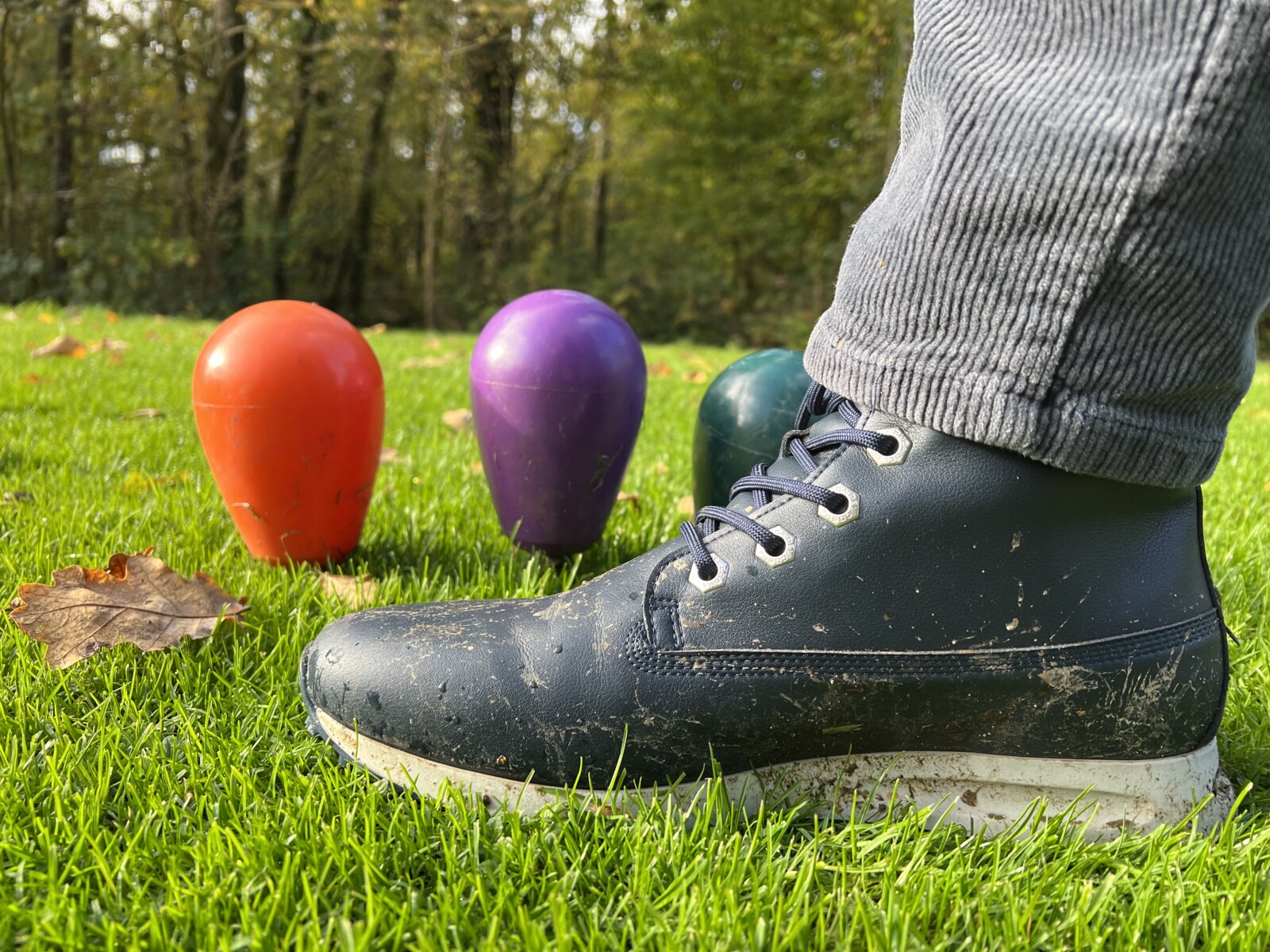 An earlier model of this shoe – the Stanford – that I tested last year had metal hooks in place of the final two eyelets on the laces, which enhanced the rugged walking boot aesthete, but the Fontana has eyelets all the way up, which I didn't particularly mind, although it makes it slightly harder to loosen when it comes to taking them off. Otherwise, the overall footprint is far from clunky, with the sleek, narrow design and tapered, rounded toe making my size 46s (11.5) not look too oversized. They are also surprisingly light and at no point during my round did I feel like I was having to drag my feet along, despite the heavy going provided by the rain-sodden fairways.
ARE THEY STABLE AND COMFORTABLE
My initial concern that the height of the ankle support would somehow affect my balance or my swing also proved unfounded, and I was able to fully engage my legs and feet in the normal way without feeling constricted or planted.
The padded tongue and cushioning around the ankle provided welcome support, and the main body of the foot feels nicely locked in without feeling squashed, with no lateral movement. Getting the sizing right is key in this respect, and I'd suggest going up at least half a size or even a full size, and wearing a thicker sock if need be.
Out on the golf course, the Fontana ploughed through puddles with the minimum of fuss and water literally rolled off the uppers like water off a duck's back. The soles feature a mixture of firm rubber nubs rather than traditional cleats, but despite the squelchy conditions I never felt like I was in danger of slipping while swinging or walking.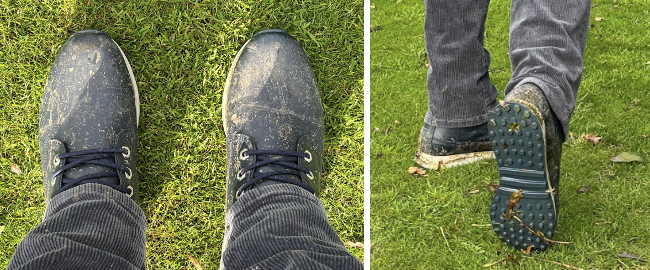 AFTER MY ROUND
More importantly, after sloshing and splattering my way through 18 holes, I came off the course with my socks bone dry and my feet looking nothing like the shrivelled specimens that most golfers are used to seeing when wearing standard golf shoes in wet weather, while a quick spray with the air pressure hose at the clubhouse had them looking like new again.
While I'm hoping that the sun will soon make a reappearance and our golf courses will start to dry out, in the meantime I can take solace in the knowledge that I can step out onto of the water-logged links with my trusty Fontanas without fear of growing webbed feet.
RRP: £199
To check out the full Duca del Cosma golf boot range, visit www.ducadelcosma.co.uk/collections/winter-golf-shoes-men