Nick Bayly puts Abacus Sportswear's Pitch 37.5 rain jacket through its paces and finds out whether its performance claims stand up on the golf course
Following the relentless downpours of recent weeks it's not been too hard to find a suitable day or two to test out the performance qualities of golfing outerwear, and so it was not long – in fact before my round had even started – that Abacus's new Pitch 37.5 rain jacket was on trial as I scampered to the first tee in torrential rain.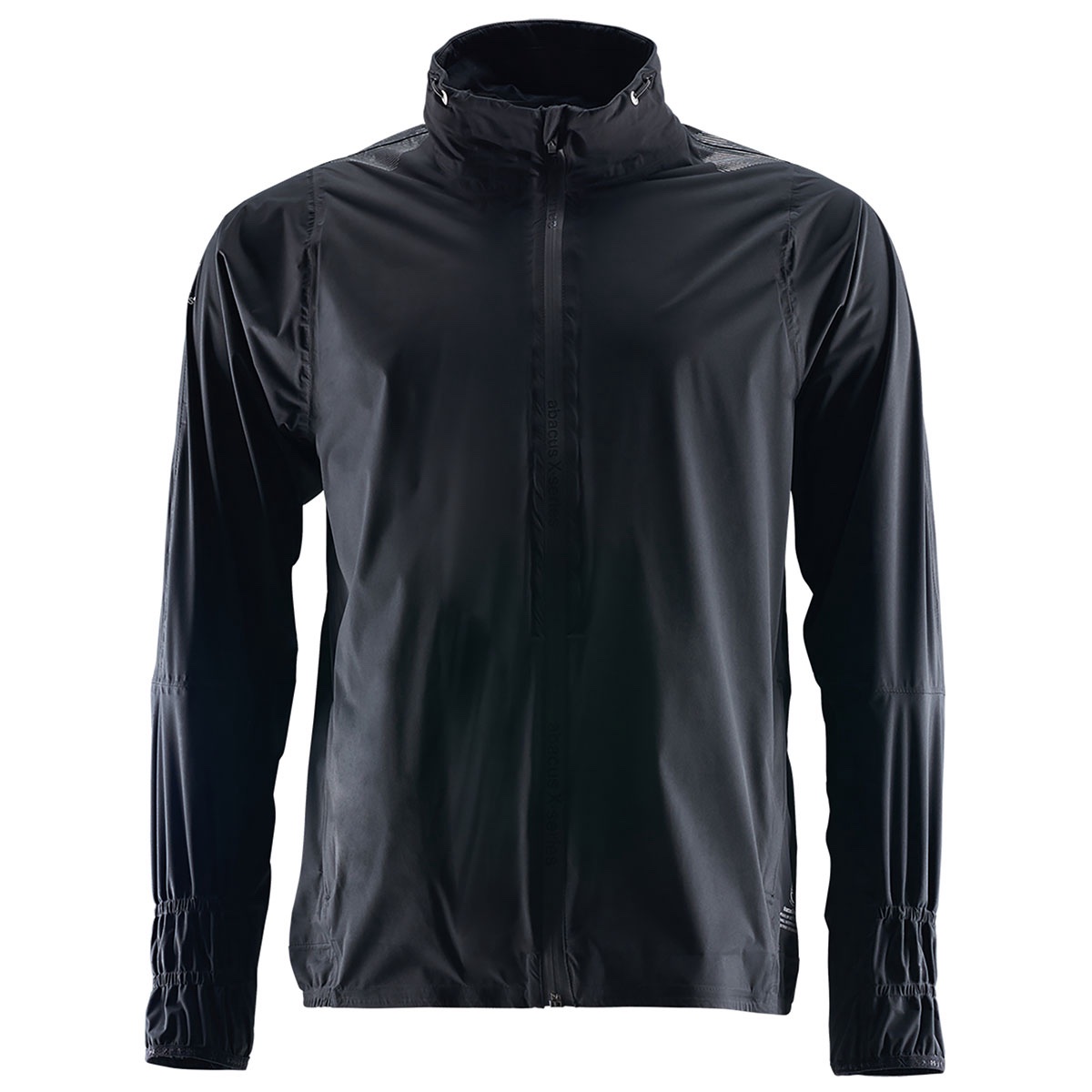 Like any decent waterproof, the Pitch 37.5 promises to be 100% waterproof, and while no jacket can stop the odd drop from entering the back of your neck, the Pitch performed brilliantly on this score, with water beading like mercury on the surface of the jacket before rolling away or brushed off.
But where the Pitch jacket differs from many leading brands is in the technology inside the material, which not only promises breathability, but also claims to be able to regulate the temperature of your body by forcing moisture out through tiny particles between the outer and inner layers before dissipating on reaching the surface. This technology, which is licensed out to many of the leading activewear brands, as well as leading mattress manufacturers, ensures that the user/wearer remains a constant temperature that enables optimum sleep/performance depending on what product it is found in. Basically, it is designed to stop you overheating.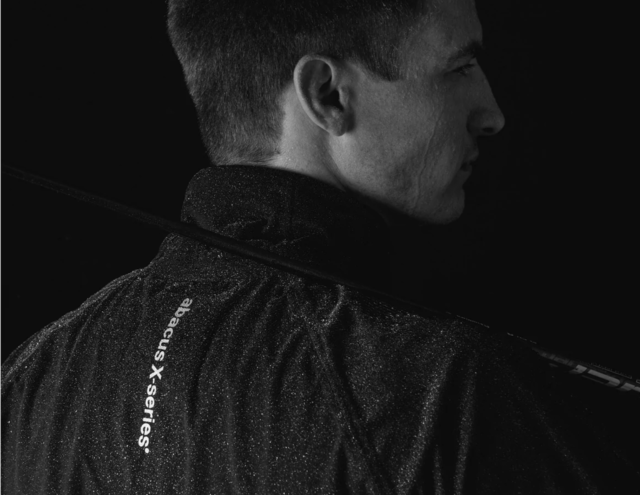 Without a rectal probe to monitor my core temperature, it's hard to say whether my body was at the requisite 37.5 degrees centigrade that is said to be when the body feels most comfortable, but after playing 18 holes on a mild but extremely damp day, I can safely say that it did the job, and I remained dry yet comfortably warm, without getting the 'waterproof sweats' that are a common occurrence when you have to layer up in some other brand's jackets.
Just as importantly, the Pitch is lightweight, thin and made from a 4-way stretch material that allows you to swing without restriction. It's a great fit too, with the jacket feeling snug in all the right places, but without any pressure points. It's slighter longer at the back than the front, ensuring you don't get any nasty drafts when you're kneeling down to line up a putt. And like many modern waterproofs, it's also noiseless, so no irritating rustling in the backswing. Once taken off, it folds down to barely anything, and given its light weight, is easy to slip into a carry or trolley bag without affecting the load.
The are some other great little other details, including elasticated sleeves that get much tighter around the forearm and wrist area, which prevents material flapping about, while there's a small patch of a thin rubber-like material on the right shoulder that grips the strap of a carry bag and prevents it from slipping. A high collar protects from wind and keeps out all but the most vertical of rain, while one of the two side pockets features a microfibre cloth on a retaining string for cleaning your glasses – at least that's what I used it for.
And to complete the package it looks smart too, with a couple of reflective prints and logos that appear on various spots, including on the main zip, giving it a sporty feel. And while it's clearly designed for golf, it doesn't scream golf, and could easily be worn out on a winter walk without someone shouting 'Fore!' as you saunter along. It is also offered with a matching pair of Pitch waterproof trousers to create a full suit.
All told, the Pitch 37.5 ticked all the boxes that I demand from a waterproof jacket, and the greatest compliment I can pay is that there were times, in the most positive of ways, when I didn't even feel like I had it on.
RRP: £249, abacussportswear.com