Byron Nelson, Tommy Armour, Ben Hogan, Greg Norman, Lee Janzen, Johnny Miller, José Maria Olazabal, and many others on the list of all-time greats, sit alongside perhaps the greatest of all time, Jack Nicklaus, as players who have trusted MacGregor clubs on the biggest stages in golf.
While the brand's focus in recent years has been away from the Tour, the on-course needs of golfers has still driven everything that the brand does.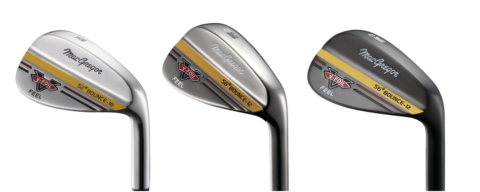 "When the opportunity came to buy MacGregor, I was struck by the responsibility for the reputation of such an iconic brand," commented Graeme Stevens, owner of the MacGregor brand in the UK and Europe. "The brand was at a low point, so I stripped it back to the principles from the days of Crawford, McGregor and Canby. They saw a gap in the market to use modern technology to supply mass-produced, high-quality golf clubs. Within 10 years they were exporting 100,000 clubs a year to the UK from their Ohio base.
"For us, we knew there was a space in the market for high quality products that delivered performance at an affordable price. In the spirit of the brand's forefathers, we set about becoming the number one supplier to that market and I'm delighted with the progress we've made towards that goal."
Whether you're looking for performance clubs from the V FOIL range including drivers, fairway woods, hybrids or wedges; stylish, innovative practical golf bags; or affordable premium package sets that have been consistently reviewed as the best in class, MacGregor has something for every golfer.
And to celebrate the brand's 125th year in the golf business, MacGregor is giving a 50% discount on golfers' first order on www.macgregor-golf.com – excluding sale items – to the first 125 people who sign up to its mailing list.