Golf lovers know that there is nothing better than coming to a golf club where you can play in the pleasant company of amateurs and athletes. Even though sometimes athletes miss a shot, balls are blown away by strong gusts of wind in a different direction from the hole, or there are small flaws on the lawn, golf lovers still get great pleasure from this.
One of the cities where there are many diverse and luxurious golf clubs is Dubai. Here you can enjoy the presence of high-quality fields, comfortable hotels, amazing atmosphere, famous restaurants and much more. As a change of scenery, vacationers can use Dubai car rental to rent luxury cars and drive around iconic sights. Car rentals offer a variety of car rental options. You can choose from economy cars to luxury cars.
In this article, we will highlight the very best golf clubs that every golfer in Dubai should visit.
The Dubai Creek Golf & Yacht Club
This club has on its territory a first-class hotel with many comfortable conditions for living. Here athletes and golf lovers will be able to enjoy the presence of 3 courses, one of which contains more than 15 holes. In addition, here you can learn to play this sport since there is a special academy that everyone can visit.
Professional athletes can train on one of the best courses, which is over 6 kilometers long. If you just want to try your hand at this sport, then you can go to the beginner course, where there are about 10 holes. Once you've finished your workout, you can go out to dinner at one of the gourmet restaurants, or watch other athletes play and enjoy the sunset.
Jumeirah Golf Estates
This place is famous for having two world-class courses. It features a variety of entertainment facilities and may appeal to you because it is located in the heart of the emirate. In a huge area, you will be able to see a particularly spacious course where you can enjoy a full range of first-class amenities.
The first course is where multiple sports events take place. It will be interesting to visit the second course for athletes who love difficulties and want to learn how to overcome them to become better. This course is particularly challenging and tough, where professional athletes can hone their skills.
Emirates Golf Club
This club offers a modern range of golfing facilities, but also offers top-notch facilities for a relaxing holiday. Here you can get real pleasure from visiting restaurants, swimming pools, gyms, as well as tennis courts.
Athletes, as well as golf lovers, can test themselves on one of the courses of this club. It will be interesting here not only for professional athletes but also for amateurs since the course is designed for any level of difficulty.
The second course, with a length of more than 7 km, is the famous venue for the competition. Even the best athletes will be able to get a challenge here. In addition to excellent conditions for sports, all vacationers will be able to enjoy the unique examples of flora and fauna that are located here.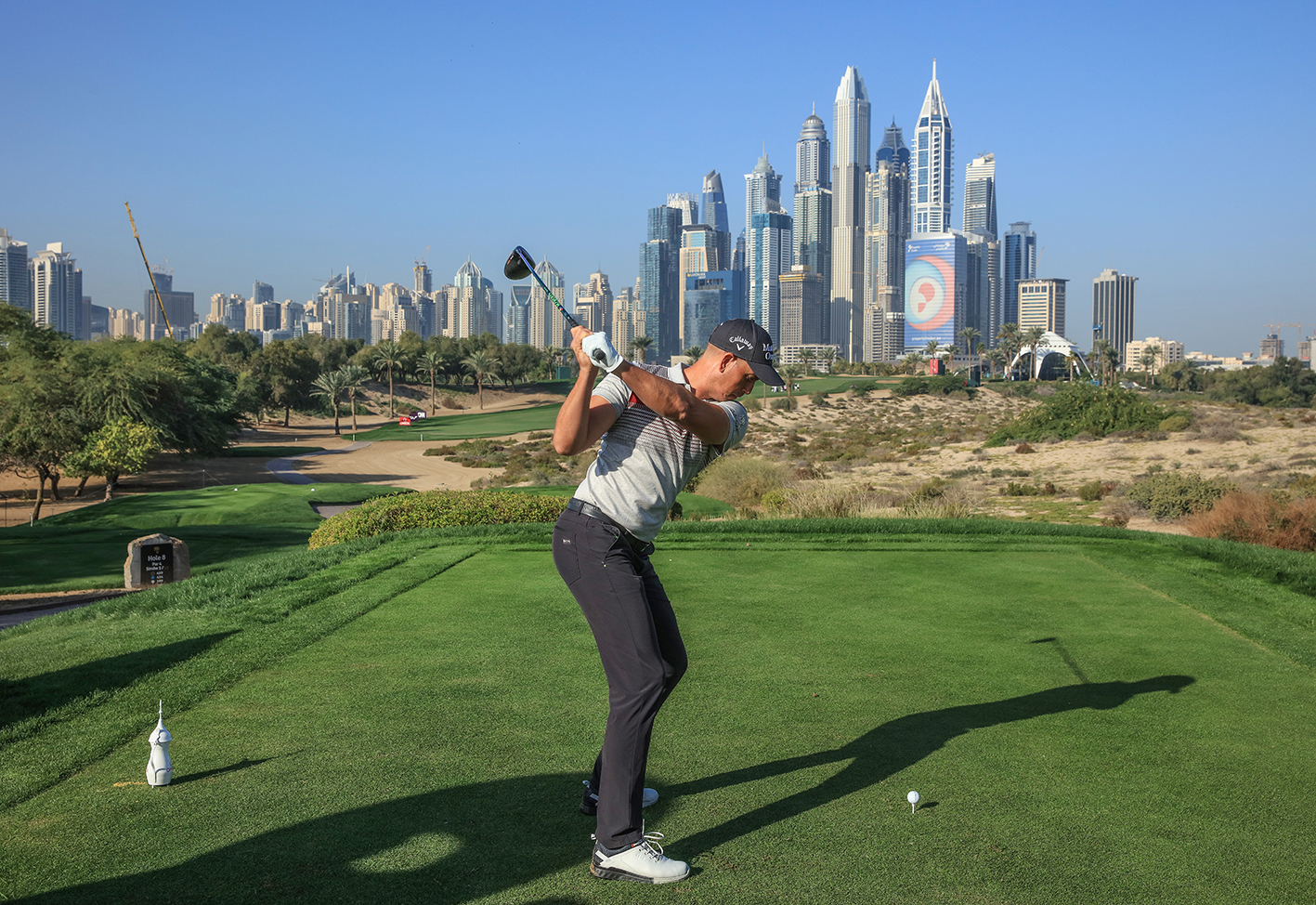 Els Club
Another favorite place for golfers is this club. This club was designed by one of the athletes who won the championship in the USA and that is why here you can see how professionally the site was designed, which is especially popular among athletes from Europe.
The club is open to visitors all year round. In addition to the basic amenities, all vacationers will be able to enjoy delicious dishes served in restaurants, as well as walk around the local surroundings and enjoy the beauty of nature.
Dubai Hills Golf Club
Although the club is located near the city center, here you can feel peace and tranquility. Professionals will be able to get real pleasure from the course, where there are more than 17 holes. During the game, you can enjoy the view of the city from this field.
Trump International Golf Course
6 years ago, one of the clubs appeared in the city, which was named after the penultimate president of the United States. The course in the club covers more than 7 km, where the clubhouse is also located. There is a family restaurant, a gym, a well-equipped fitness center, and a spacious swimming pool.
Conclusion
Professional athletes and golf lovers can go to one of the golf clubs located in Dubai. Each club offers its guests first-class amenities, as well as golf courses of various levels of difficulty.