Golf industry and health and wellbeing professionals, and those interested in the future development of the game, are being invited to attend a one-day seminar being held at Royal Mid-Surrey Golf Club in south-west London on May 4.
FOREFRONT is a vibrant business networking event, supported by The R&A, Trust Golf and IMG, which will focus of health and wellbeing issues and will feature a panel discussion comprising leading figures in the golf industry, as well as those working in the health and wellbeing sector, running alongside of host of experiential events, including a chance to play golf or receive a golf lesson.
Hosted by BBC Radio 5 Live presenter Clare McDonnell, the seminar panellists include Karen Myers, Executive Director of The R&A; Dr Prin Singhanart, the CEO & Founder of Trust Golf, a leading innovation and technology company for golf in Thailand; Sandra Schembri, CEO of Nordoff Robbins, the UK's largest music therapy charity; Susie Weaver, founder of WorkMindHealth, a mental health blog; and Dr Oliver Bernath, a consultant neurologist and a leading expert in the field of sleep.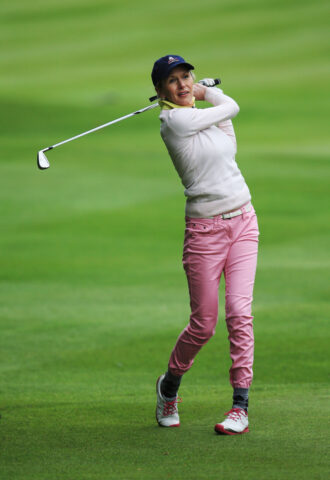 In addition to the panel discussion, the itinerary for the day includes registration and breakfast, opportunities for networking over lunch, a clinic for beginners or a 9-hole golf competition, followed by a pilates and massage session. Guests will also have the chance to test drive the latest range of cars from Jaguar Land Rover throughout the day.
The day's events will be rounded off by a Q&A hosted by Sky Sports' Di Stewart with health food advocates David and Stephen Flynn, founders of Wicklow-based health food business The Happy Pear.
To find out how to attend this exciting all-day networking event, email [email protected] by April 20.