Woodhall Spa professional Adam Keogh is in the form of his life following a round of -13 at his home club's Hotchkin Course last week.
The 35-year-old bagged his fifth career hole-in-one during an astonishing round of 60 on the 6,869-yard, par-73 course, as he fired 11 birdies on top of his eagle ace to secure what is believed to be the best-ever score on the course from the white tees.
Remarkably, it was his joint-best score, as just 14 days earlier he shot 59 (-13) at Turkey's Carya Golf Course. That was a personal record he broke by three shots, having shot -10 at Spalding in 2021.
The Head Professional at Woodhall Spa has been in such scintillating form that he is now a combined -54 for his last six rounds, which have included five eagles, 45 birdies, 57 pars and just a single bogey.
Last Wednesday, Keogh was playing alongside fellow professional Jordan Wrisdale, who himself enjoyed a superb round of -5. And Wrisdale revealed: "We've been working together for the last 12 months so we arranged a game to help me prepare for DP World Tour Q School. I know how good Adam can play but he was another level and it was great to witness. His performance was incredible – he didn't miss a shot and his putting was outstanding.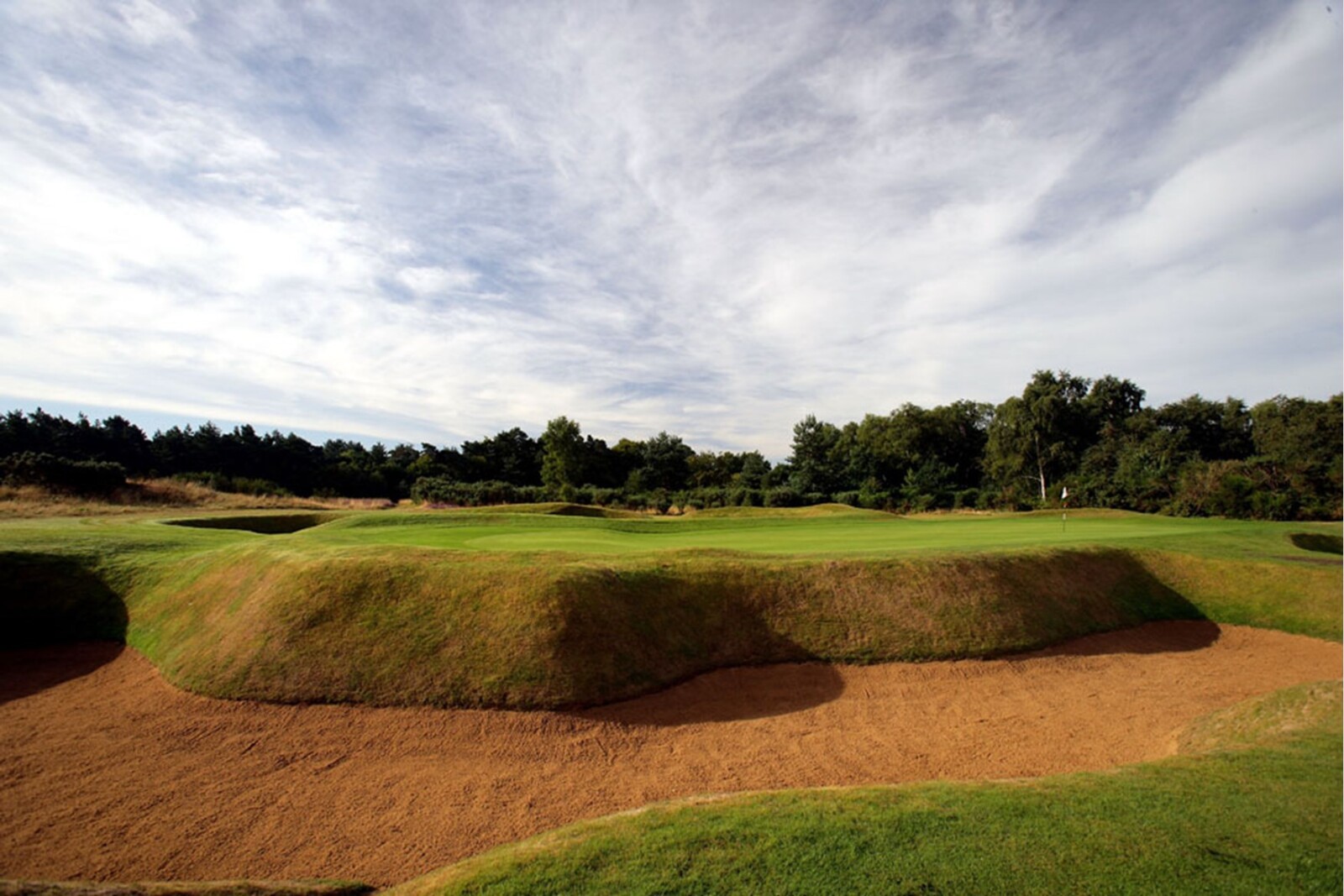 "We spoke about our best scores around there, with mine being -8, which now looks pretty average!" Keogh explained: "Jordan knew I shot 59 a couple of weeks before, so when I was four-under through six holes, he said it'd be impressive to shoot 59 twice in two weeks. I said it would truly be something special at Woodhall, as it would mean shooting -14!
"I got to -5 through 9. I wasn't even thinking about a target at that point, but then I went birdie-birdie-eagle, and so I was -9 through 12. I was still some way off, but knew I had two par fives to play. I secured birdie on the 14th and had a chance at birdie from 20 feet on 15. I then hit it close on 16 and 17 to get birdies, so was heading down 18 knowing I needed an eagle to shoot 59. I hit the drive down the left-hand side and then hit a 3-wood 265 yards to the left of the green. I had an outside eagle chance with the chip which was online, but finished about a foot short!"
The official Woodhall Spa Hotchkin Course record was achieved by David Horsey who shot -9 in the 2005 Champion of Champions event.
If Keogh's -13 wasn't special enough, he was also celebrating his fifth hole-in-one on the iconic 12th hole, his first ace at Woodhall Spa. He explained: "It was a fairly calm day and I hit my seven-iron 174 yards. I thought it was a bit right but it drew lovely towards the flag and pitched a foot away before jumping straight in on the second bounce."
So, after a fifth ace, in a best-ever round at the home of England Golf, you would expect some celebrations, wouldn't you? Well, that wasn't the case for Keogh, as he revealed: "It was a morning round, so the celebration was just some lunch and then I was back to work in the afternoon!"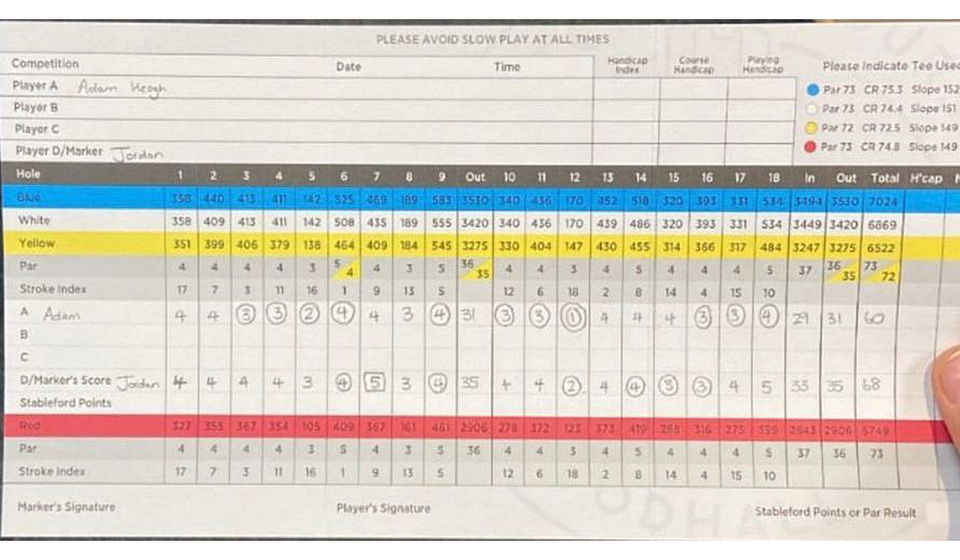 It's a shame for Keogh that there will be no competitions for him to carry his form into, as he explained: "My next event will be February, so sadly there won't be much golf. The holiday was good, playing nice and relaxed golf, and from a technique point of view there was something that I was trying to work at with my game, as I don't get a great deal of time to practice with my work commitments. The environment helped produce that."
Keogh's career highlights have seen him represent England at amateur level and win the English PGA Championship at Bowood in 2021. He played in five DP World Tour events in 2022 after qualifying through his national ranking, while his proudest moment was featuring for GB&I against the USA at the PGA Cup at Foxhills in 2022, as he finished undefeated across the tournament despite not being on the winning team.
Looking to the future, Keogh added: "I normally put my clubs away for a period of time in the winter but I still think you've got to keep your eye in a little bit. Primarily my main focus is coaching, as it has been for a few years, but I still pride myself on being able to play the game at a decent standard.
"It's been pretty special really, you don't think about scores like -13 happening. People might think I've been playing around pitch-and-putt golf courses with these scores but to do it at a club of the stature and difficulty of Woodhall Spa, makes it very special indeed."